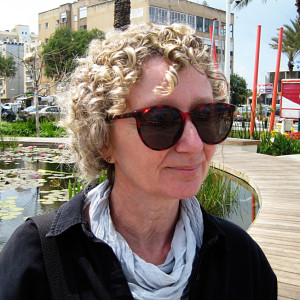 ABOUT WORK
I paint details. Oh I paint objects and ideas and narratives, but underneath it all – it is all about details and how they relate to each other. I find details fascinating, I look for them everywhere, I am in love with them, so I paint them.
I like series, so I paint in series. They are like long books that are too good to allow to end. My two more developed series are Memory Blocks and Crinkled Paper. Memory Blocks builds on exploring and relating to individual's history, and Crinkled Paper is an exercise in meditation. It is fascinating to me that my viewers are interested in things that are so internal to me.
ABOUT ALEX
I started drawing in 2009 and painting shortly after that – a late comer. I have studied with three great artists. Kaye Buchman taught me to paint, to literally hold a brush, and discovered my style for me – I had no idea. George Sotos taught me how to see. Ed Hinkley was a pivotal point in my studies, he mentioned in passing about putting a right color into a right shape… – I have become a painter when I got that. But mostly I studied by obsessing over works of Caravaggio, Van Eyck, Rembrandt, Sargent, and Russian Peredvizhniks and trying to figure out how did they create their images.
When I am not painting, I am sketching. I am an Urban Sketcher and a founder of the Chicago chapter of Urban Sketchers. When I am not painting or sketching, I teach painting. So I am busy!
EXHIBITS
2017
Holiday Small Works, National Oil & Acrylic Painters' Society – Cathy Kline Gallery, Parkville, MO – November 2017
International Guild of Realism 12th Annual – Winfield Gallery, Carmel-by-the-Sea CA – September 2017.
Like Father – Like Daughter, 2 person show, Shimon Zonis and Alex Zonis, Palette & Chisel Academy, Chicago IL – May 2017
2016
Oil Painters of America Salon 2016 – Castle Gallery, Fort Wayne IN – September 2016
International Guild of Realism 11th Annual – Gallery 1261, Denver CO – August 2016. Award – Best Still Life
Gold Medal show – Palette & Chisel Academy, Chicago IL – April 2016. Awards – 3rd Place, People's Choice
2015
6″ Squared – Randy Higbee gallery – December 2015
"Carnets, Disegni, Parole" ("Sketchbooks, Drawings, Words") – September 2015 – Venice Italy
2015 International Artist magazine – October 2015 – Finalist
International Guild of Realism, 10th Annual – Principle Gallery – August 2015 – Best of Still Life award
Richeson75 Still Life & Floral – May 2015
Divergence/Convergence, elee.mosynary gallery – March 2015
Richeson75 Small Works – March 2015
Unwrapping, solo show, Mostly Glass Gallery – February 2015
2014
National Oil & Acrylic Painters Society – Fall show – Most Innovative award
Matite in Viaggio, Centro Candiani, Venice Italy
2013
6″ Squared, Randy Higbee Gallery, Costa Mesa, CA
6 x 6 Show, Bucks County Gallery, New Hope, PA
2012
WaterWorks, August House Gallery, Chicago IL
2011
Art on the Edge, Thorndale Gallery, Chicago IL
2008
SOFA Chicago 2008, Chicago IL
2007
SOFA Chicago 2007, Chicago IL
2006
SOFA New York 2006. NYC, NY – Dealer Choice
2005
Chicago Art Open, Art Museum of Vietnam Veterans, Chicago IL
Primary Colors, Artisans Center of Virginia, Waynesboro VA
Beverly Arts Center of Chicago, Chicago IL
2004
7th International Open, WomanMade Gallery, Chicago IL
Women's Works 2004, Northwest Area Arts Council, Woodstock IL – People's Choice award
3rd Annual Exhibition, Lemon Street Gallery, Kenosha WI
2003
Artists for Peace, Justice and Civil Liberties Gallery, Boulder CO
Winter Art Expo, Evanston Art Center, Evanston IL – Expo front piece
The Art of Beadwork, Bead Society of Greater Chicago, Chicago IL
AFFILIATIONS
International Guild of Realism
Oil Painters of America
National Oil & Acrylics Painters' Society
Portrait Society of America
Palette & Chisel Academy